MAKE YOUR WEBCAMS A REAL COMMUNICATION TOOL!
Our 6K UHD webcams allow you to capture the beauty of the landscapes.
Image processing, storage, distribution and sharing tools: Skaping has thought of and takes care of everything… let yourself be guided!
Integration on your website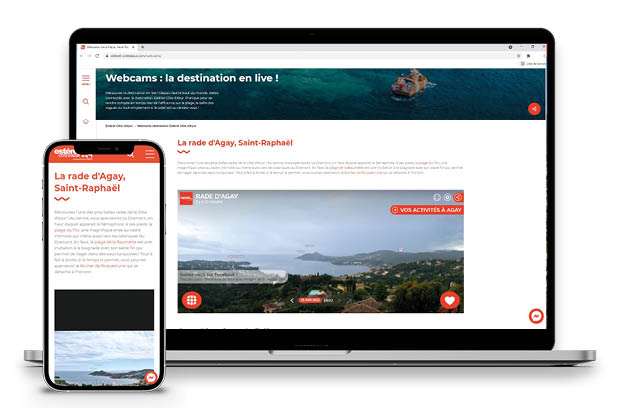 Our web interface can be added to a website in just a few clicks.
The color of the interface is customizable to blend in with your web design.
Skaping Studio
Simply edit media with the Studio tool to exploit the images taken by your webcams.
Have peace of mind with a subscription to our streaming platform.
A la carte, according to your needs, from €50 / month.
Did you know: The Skaping broadcasting platform is certainly compatible with your current webcams.